Pilot Impuls and NINECUBES at the Digital Festival Zurich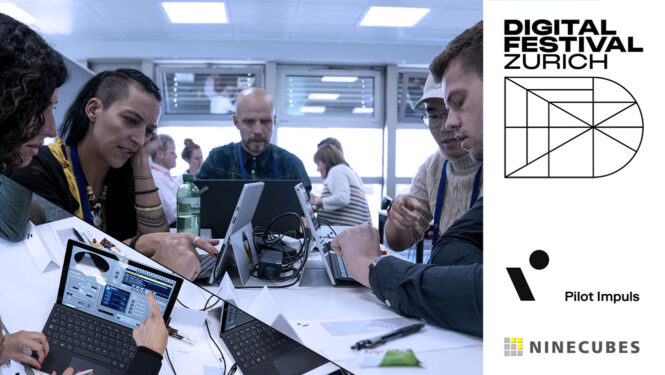 Philippe Ammann from Pilot Impuls (www.pilotimpuls.ch) and his crew as well as Alexander Stork from NINECUBES will be happy to welcome you and explore with you how you can develop the competences of your leadership crew in a contemporary, lightning-fast and effective way. For example:
With interpersonal Skills LAB: digital, action-oriented, with behavioural measurement for optimal training success.
With their know-how: contents and methodologies from training formats in the high-risk industries (aviation, spaceflight, emergency services and crisis management), translated for corporate executives.
NEW: Presented to the public for the first time – the new add-on module of interpersonal Skills LAB.
The intergalactic mission «DISCOVERY OF NEXUS» makes leadership tangible. The digital real-time multi-perspective simulation models different levels of leadership. A colonisation of a planet serves as a metaphor for a real and complex task. This can only be solved if the strategic management and the individual team leaders with their subordinate workers work together according to all the rules of the art of leadership.
Digital Festival'23 / Hall 550 Zurich
SESSIONS (Workshops) with Pilot Impuls + NINECUBES:
Friday, 15 SEP: 15:00-16:30
Saturday, 16. SEP: 15:00-16:30
Tickets and more info on the sessions at: www.digitalfestival.ch