Virtual Spacelounge (German)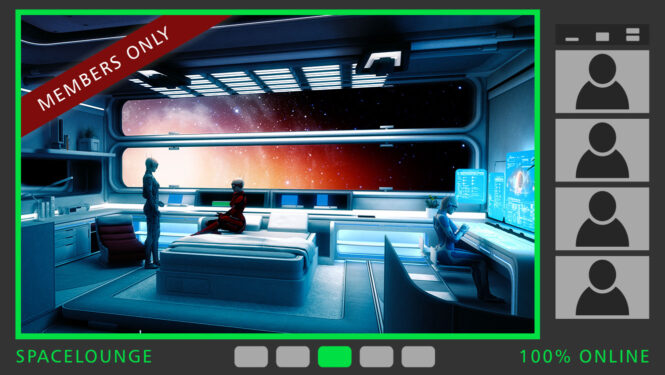 Facilitation: Tom Meier, Alexander Stork
Mission Schedule
Topic: Behavioral Evaluation – Refresher & Introduction to Graphical Evaluation:
Refresher, tips & tricks on behavioral evaluation, what you always wanted to ask.
Based on a completed special mission, we give an introduction to the new graphical evaluation: event timeline, observation marker and recording of the observation screen.
When & Where
September 29th, 2021
19:30-21:00 hours
Zoom Web-Meeting (will be held in GERMAN)
(further events: see website)
Registration
– at NINECUBES
– no later than 1 week before the event
– Zoom access will be sent by e-mail
Admission for certified trainers and invited guests only
The virtual Spacelounge takes place online about once a month and offers certified interpersonal Skills LAB trainers the opportunity to exchange experiences and get news about the «LAB» in an informal setting. Everyone is welcome to «bring along» their favourite drink.