Plan C: Purely online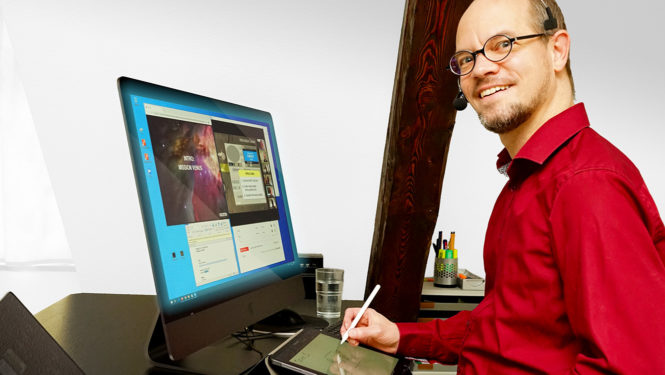 In interpersonal Skills LAB participants learn directly through the consequences of their decisions. The learning process takes place through interaction between the participants and is facilitated by professional trainers.
Together with www.simxp.com and a Dutch educational institution, we have enthusiastically found in a test run that the LAB-based training concept also works 100% online.
Thanks to the spontaneously developed beta version of the browser-based online game client, the simulation of interpersonal Skills LAB runs installation-free and absolutely identical to the familiar face-to-face training version.
For the execution of trainings in all its phases a video-based webinar solution is required parallel to the LAB, which allows the participants to be divided into several «breakout rooms» and to share several screens simultaneously. In this way, the teams can immerse themselves in the scenario together and then debrief. In our test run, the functionalities «Zoom» of proved to be particularly suitable.
The productive online game client will be activated in May 2020. The licensed trainers are already developing didactic concepts for 100% online competence development with the LAB.
We are looking forward to new, modern and highly efficient training formats…